Title
Graywolf Press Nonfiction Prize Now Open for Submissions
Media Holder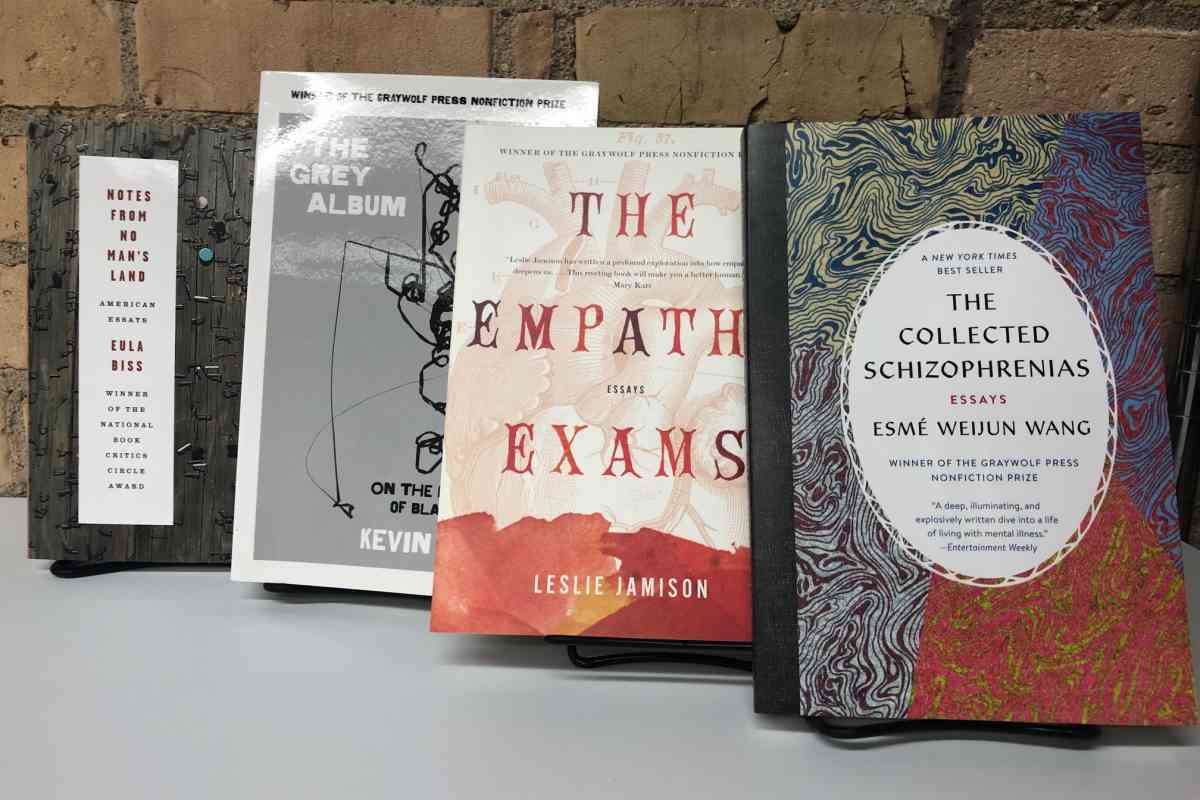 Body
*Update: The Graywolf Nonfiction Prize is now closed*
Graywolf is looking for innovative literary nonfiction projects, from essay to memoir to narrative nonfiction, from writers who are not yet established in the genre of nonfiction. The prize has an emphasis on work that tests the boundaries of nonfiction in form and content, and we are less interested in straightforward memoirs.
As with prior years, the prize will be awarded to a work in progress. This allows our editors to work closely with the winner of the prize to provide editorial guidance toward the completion of the project. In addition to a partial manuscript, writers should provide a project overview, which details what work is complete and what remains to be done.
Writers do not need an agent to submit, and prior publications are not required. Agents are also welcome to submit the work of writers they represent. Before submitting a manuscript to the prize, please look at the books previously published as winners of prize for examples of the type of work that we are seeking. The 2020 Nonfiction Prize will be judged by the Graywolf editors.                 
Former Winners on the Impact of the Nonfiction Prize
"[The Collected Schizophrenias] truly wouldn't have come to be if it hadn't been for the Graywolf Nonfiction Prize. . . . If Graywolf hadn't taken it, that would've been it; the book would've died on the vine. So I'm very, very glad that they did."—Esmé Weijun Wang, author of The Collected Schizophrenias, from Lit Hub
"Graywolf changed my life. No other way to put it. They believed in a book no one else would have published. Maybe you have a book for them too?"—Leslie Jamison, author of The Empathy Exams, via Twitter
Praise and Awards for Prior Nonfiction Prize Winners:
The Collected Schizophrenias
A New York Times Best Seller
Winner of a Whiting Award
"The Collected Schizophrenias is riveting, honest, and courageously allows for complexities in the reality of what living with illness is like—and we are lucky to have it in the world."—NPR.org
The Empathy Exams
A New York Times Best Seller
"There is a glory to this kind of writing that derives as much from its ethical generosity . . . as it does from the lovely vividness of the language itself. . . . It's hard to imagine a stronger, more thoughtful voice emerging this year."—The New York Times Book Review
The Grey Album: On the Blackness of Blackness
Winner of the PEN Open Book Award
A New York Times Notable Book
Finalist for the National Book Critics Circle Award for criticism
"Equal parts blues shout, church sermon, interpretive dance, TED talk, lit-crit manifesto and mixtape . . . The Grey Album: On the Blackness of Blackness is an ambitious blast of fact and feeling, a nervy piece of performance art."—Dwight Garner, The New York Times
Notes from No Man's Land: American Essays
Winner of the National Book Critics Circle Award in criticism
"Eula Biss' Notes From No Man's Land is the most accomplished book of essays anyone has written or published so far in the 21st century."—Salon
Prior winners of the prize include:
Thirii Myo Kyaw Myint, for Zat Lun, winner of the 2018 prize
Esmé Weijun Wang for The Collected Schizophrenias
Angela Palm for Riverine
Margaret Lazarus Dean for Leaving Orbit
Leslie Jamison for The Empathy Exams
Kevin Young for The Grey Album
Eula Biss for Notes from No Man's Land
Terese Svoboda for Black Glasses Like Clark Kent
Ander Monson for Neck Deep and Other Predicaments
Kate Braverman for Frantic Transmissions to and from Los Angeles