Title
The Center for Fiction Awards Medal for Editorial Excellence to Graywolf Press
Media Holder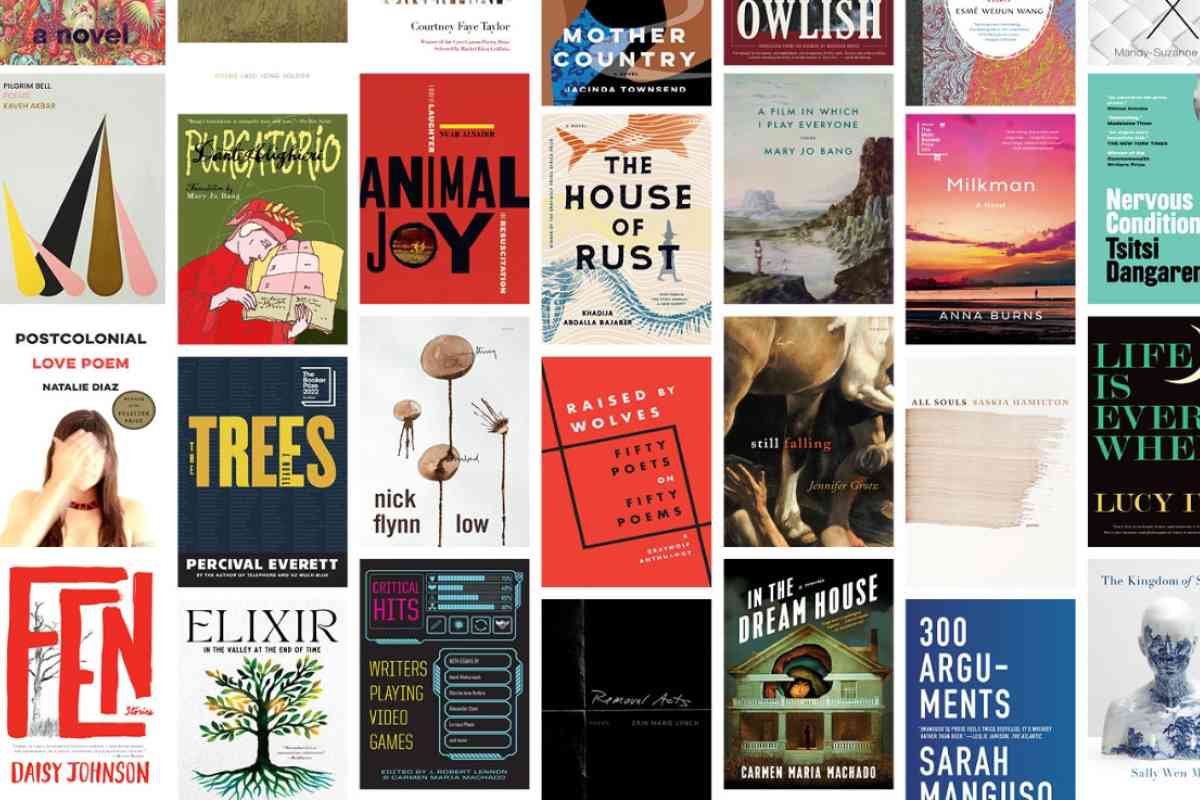 Body
September 20, 2023—We are thrilled to announce that Graywolf Press will receive the Center for Fiction's 2023 Medal for Editorial Excellence. Since 2005, The Center for Fiction has honored the work of an editor, publisher, or agent who over the course of his or her career has discovered, nurtured, and championed writers of fiction in the United States. This is the first time the Medal has been given to a press, rather than an individual.
"Graywolf's discovery and nurturing of great writers has vastly enriched the world of books," said Nan Graham, Publisher and Senior Vice President of Scribner and Chair of the Medal for Editorial Excellence Committee. "We are thrilled to honor and celebrate this singular and inspiring leader in independent publishing."
It is especially meaningful to receive this award on the cusp of our fiftieth anniversary, and to be recognized for our editorial taste, our commitment to uplifting authors willing to tell bold, innovative stories and to take stylistic risks, and our contributions to the contemporary literary landscape. We are proud to have published some of the most celebrated voices of our time, including Max Porter, Jamel Brinkley, Tracy K. Smith, Maggie Nelson, Leslie Jamison, Tsitsi Dangarembga, Carmen Maria Machado, Per Petterson, and Percival Everett. Everett has said, "At no other publisher would I have had the artistic and intellectual freedom that I experienced with Graywolf. Where else would a writer be able to write a parody of critical theory and then a send up of the American western, an experimental work followed by a naturalistic novel? Graywolf is the gold standard."
Graywolf Press was founded in 1974 in Port Townsend, Washington by Scott Walker, and began as a publisher of limited-edition chapbooks hand-sewn by Walker and his colleagues. In 1984 and 1985, Graywolf became a nonprofit and relocated to Minnesota. Fiona McCrae was appointed Director and Publisher in 1994, and was succeeded by Carmen Giménez in 2022. Our editorial vision and publishing program have steadily grown over the past fifty years, and we now publish 30-35 books each year by authors at all stages of their careers, from the United States and around the world. Graywolf titles have received the Novel Prize for Literature, the Pulitzer Prize, the National Book Award, the Booker Prize, the National Book Critics Circle Award, and the Center for Fiction First Novel Prize. Widely considered to be one of the nation's leading independent publishers—and currently guided by the editorial vision of Giménez, Associate Publisher Katie Dublinski, Editorial Director Ethan Nosowsky, Director of Poetry Jeff Shotts, and Executive Editor Yuka Igarashi—Graywolf has no plans of slowing down as we look ahead to the next fifty years.
In response to receiving the Medal, Giménez said, "As Graywolf's newest Director and Publisher, I can only speak on behalf of the talented and dynamic staff that have made this important recognition possible. These are the most committed, creative, and vital editors in the business, and I'm thrilled to celebrate their gifts and Graywolf's mission to publish adventurous literature with the Center for Fiction."
Carmen Giménez, Ethan Nosowsky, and Fiona McCrae will accept the Medal on behalf of Graywolf Press at The Center for Fiction's Annual Awards Benefit on Tuesday, December 5th, 2023. To inquire about attending the Benefit as press, please contact Celeste Kaufman at celeste@centerforfiction.org. Please contact Graywolf Publicity Director Claire Laine at laine@graywolfpress.org with media inquiries.
###
ABOUT GRAYWOLF PRESS
Graywolf Press is an award-winning independent publisher committed to the discovery and energetic publication of twenty-first century American and international literature. Founded in 1974, the press is located in Minneapolis, Minnesota (www.graywolfpress.org). 
ABOUT THE CENTER FOR FICTION
The Center for Fiction is a literary nonprofit that brings diverse communities together to develop and share a passion for fiction. Founded in 1821 as the Mercantile Library of New York in Manhattan, the organization is now based in the heart of the Brooklyn cultural district, with a 18,000 sq. ft. facility that offers New Yorkers an immersive cultural experience centered on reading and writing. Throughout the year, The Center for Fiction provides a vast array of public programming, reading groups, and writing workshops. The First Novel Prize and Emerging Writer Fellowships help build literary careers, and KidsRead/KidsWrite programs inspire an early love of reading and writing in public school students with author-led events. In recent years, the organization's programming has expanded to include storytelling in all its forms, integrating music, theater, dance, film, television, and the visual arts into its exploration of the best of fiction throughout history and today (https://centerforfiction.org).