Title
CARMEN GIMÉNEZ IS THE NEXT EXECUTIVE DIRECTOR AND PUBLISHER OF GRAYWOLF PRESS
Media Holder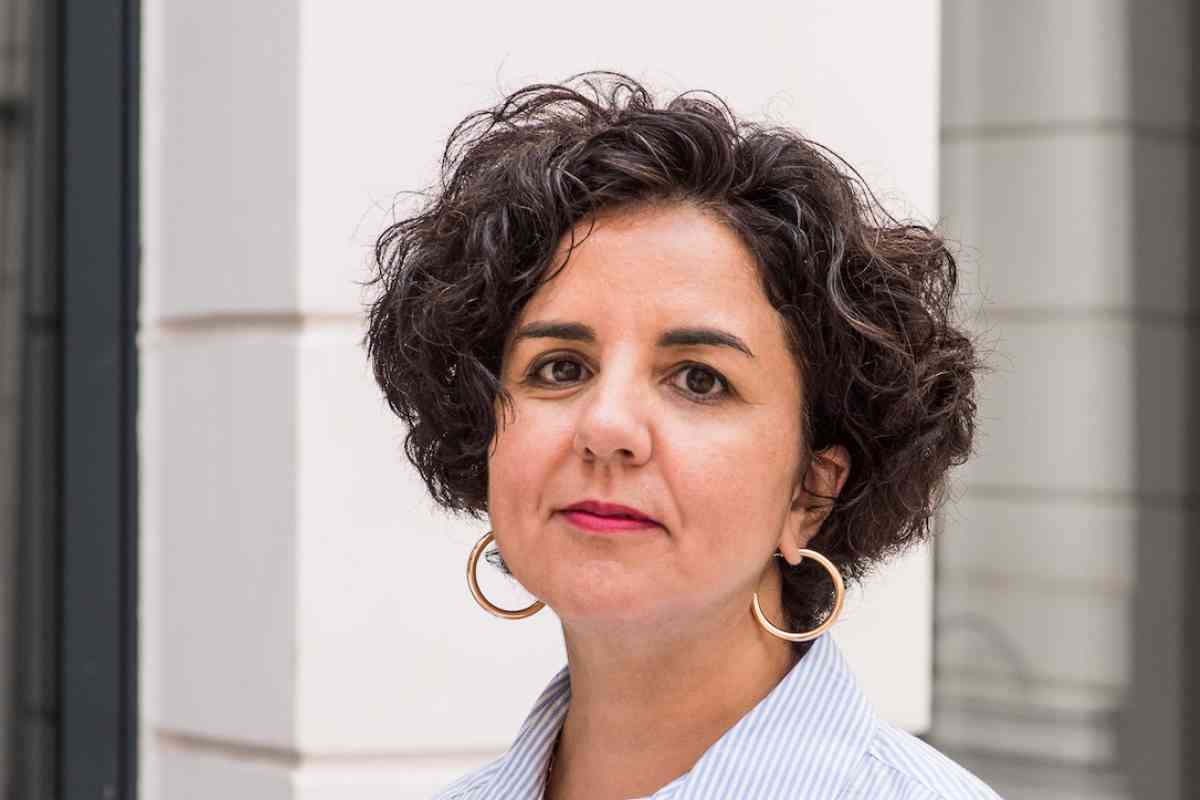 Body
(photograph credit Jason Gardner Photography)
July 7, 2022—Carmen Giménez will join Graywolf Press as Executive Director and Publisher, beginning August 8th. Giménez is succeeding Fiona McCrae, who retired in June after serving as Director and Publisher for twenty-eight years. Associate Publisher Katie Dublinski is serving as Interim Director until August 8th.
Giménez is a queer Latinx poet and editor, and founder and current Publisher of Noemi Press, a nonprofit literary arts organization and publisher based in Blacksburg, Virginia. She has been a Professor of English in Virginia Tech's MFA program in creative writing since 2017.
Giménez founded Noemi Press in 2002 to publish and promote the work of emerging and established writers and artists. Noemi has published a number of distinguished and award-winning authors over the last twenty years, including Douglas Kearney, Juan Felipe Herrera, and Khadijah Queen. Noemi authors have been winners or finalists for the National Book Award, the Lambda Literary Awards, the Whiting Award, and the PEN America Awards.
In 2019 Graywolf published Giménez's most recent collection, Be Recorder, which was a finalist for the National Book Award in Poetry, the PEN Open Book Award, the Audre Lorde Award for Lesbian Poetry, and the Los Angeles Times Book Prize. In addition to Be Recorder, she is the author of five other collections of poetry including Cruel Futures and Milk and Filth, a finalist for the National Book Critics Circle Award. She is also the author of the lyric memoir Bring Down the Little Birds, which won an American Book Award. She was awarded the Academy of American Poets Fellowship in 2020, and has received fellowships from the Guggenheim Foundation, the Howard Foundation, and the Hermitage Foundation during her career.
"We are honored that Carmen Giménez will be Graywolf's next Executive Director and Publisher," says Kathleen Boe, Graywolf board member and chair of the search committee. "Carmen came forward through our broad, international search for a leader whose experience and passion for publishing would expand Graywolf's strong reputation in new and exciting directions. As we got to know her, it seemed to us that Carmen has been preparing for this role her whole life. We found her vision for the future of Graywolf compelling and are excited to begin working with her."
"I'm thrilled to be joining the team at Graywolf," says Giménez. "The press has been a vital force in literature and as a mission-driven organization led by the transformative Fiona McCrae. I hope that we will build on that legacy while continuing to evolve, taking risks, engaging directly with the current moment, and serving our local, national, and international community of readers and writers."
The Graywolf Press search committee retained Ballinger|Leafblad as the search firm to lead the appointment process.
Graywolf Press is an award-winning independent, nonprofit publisher committed to the discovery and energetic publication of twenty-first century American and international literature. Graywolf has published writers who have been recognized with a wide range of awards and nominations, including the National Book Award, the Pulitzer Prize, the Nobel Prize, the Booker Prize, the Booker International Prize, the National Book Critics Circle Award, and the International Dublin Literary Award. We champion outstanding writers at all stages of their careers to ensure that adventurous readers can find underrepresented and diverse voices in a crowded marketplace. Founded in 1974, the press is located in Minneapolis, Minnesota (www.graywolfpress.org).